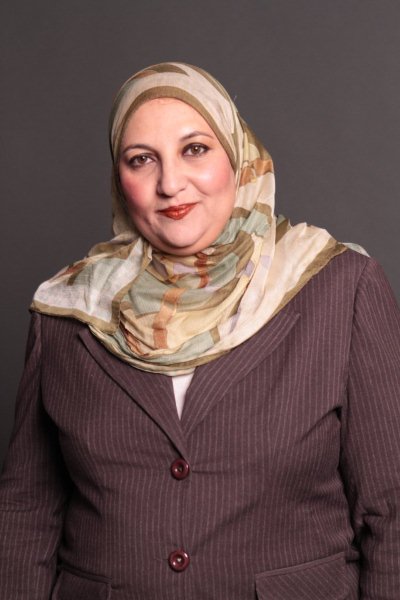 Sahar Khamis is an expert on Arab and Middle Eastern media. She is the former Head of the Mass Communication and Information Science Department in Qatar University. Khamis holds a Ph.D. in Mass Media and Cultural Studies from the University of Manchester in England.
She is the co-author of the book, "Islam Dot Com: Contemporary Islamic Discourses in Cyberspace" (Palgrave Macmillian, 2009). She authored chapters in the books: "Women and Media in the Middle East: Power Through Self-Expression," (I.B. Tauris, London in 2004) edited by Naomi Sakr, and "New Media and the New Middle East," (Palgrave Macmillan, 2007) edited by Philip Seib. She also has several publications in both international and regional academic journals and conferences in both English and Arabic.
She is the recipient of a number of prestigious academic and professional awards. She is a member of the editorial boards of the journals Media, War & Conflict, Journal of Middle East Media, Journal of Arab and Muslim Media Research, and Advances in the History of Rhetoric.
I am Sahar Khamis, an Assistant Professor in the Department of Communication.
I've always been concerned about what has been going on in my country.  The challenges like over population; challenges like literacy. And I wanted to find out how the media can play a role, if any, in order to counter some of these challenges.
I take what is called a cultural studies approach. I focus more on how people actually understand, interpret, realize their own identities and how these identities are shaped by the media and how they are shaping media consumption at the same time.
The political events in this region have really kind of imposed themselves on me, if you will. I am a native of Egypt myself. I cannot detach myself from what is going on. There is no doubt that the Arab Spring did have a huge impact on my research agenda because I started to focus on the notion of cyber activism. Especially the role of Arab women in terms of their online and offline forms of political activism­; how they can actually form certain campaigns or movements online and how they can advocate for reform, democratization, liberalization­; how they use the media in order to achieve these types of goals or objectives.
I am working on another book now, it's called Egyptian Revolution 2.0 and it's about how these factors of civic engagement, citizen journalism and blogging have impacted the Egyptian Revolution and beyond.
I think it's very important for both scholarship and teaching to mutually inform each other. My experience with the Soliya Connect Program has been a very successful one.
Soliya Connect Program actually links students from Middle Eastern universities with their counterparts in European and American universities. They interact and they exchange ideas around ongoing political issues, political change, human rights, to name just a few of the topics. It has been a very rewarding and insightful experience for myself as well as for the students.
I would very much hope my research can achieve raising awareness about how women in this part of the world are trying to re-coin or redefine the whole notion of feminism according to their own culture, their own beliefs and how that has been shaped by and shaping the media content in this part of the world.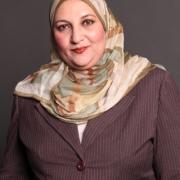 ,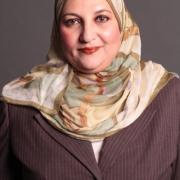 ,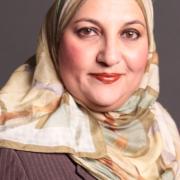 ,